For ordering & other issues, please

message

1100-1900 daily.
For Icon Village, please

message

1100-1900 daily.
For Republic Plaza orders, pls message 1100-1900 Mon-Fri.

For Chai Chee orders, please

message

0900-1700 M-F, 0900-1530 Sat, Sun & PH.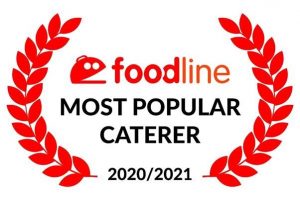 Selection is based on caterer performance from July 2020 to June 2021.
Moon Cake Festival 中秋节 2021
Absolutely delicious! It's been 10 years since we launched our first MoonPies. Now we are bringing back to reminisce the good old taste; in three exciting new flavours to stimulate your tastebuds, the Assorted Nuts, the Salted egg yolk and our all-time fave, Durian! Only available during this Mid-Autumn festival and limited production only.
Preorder yours now while stocks last!
From now thru 31 August 2021, get 5% off the 1st box, 10% from the 3rd!